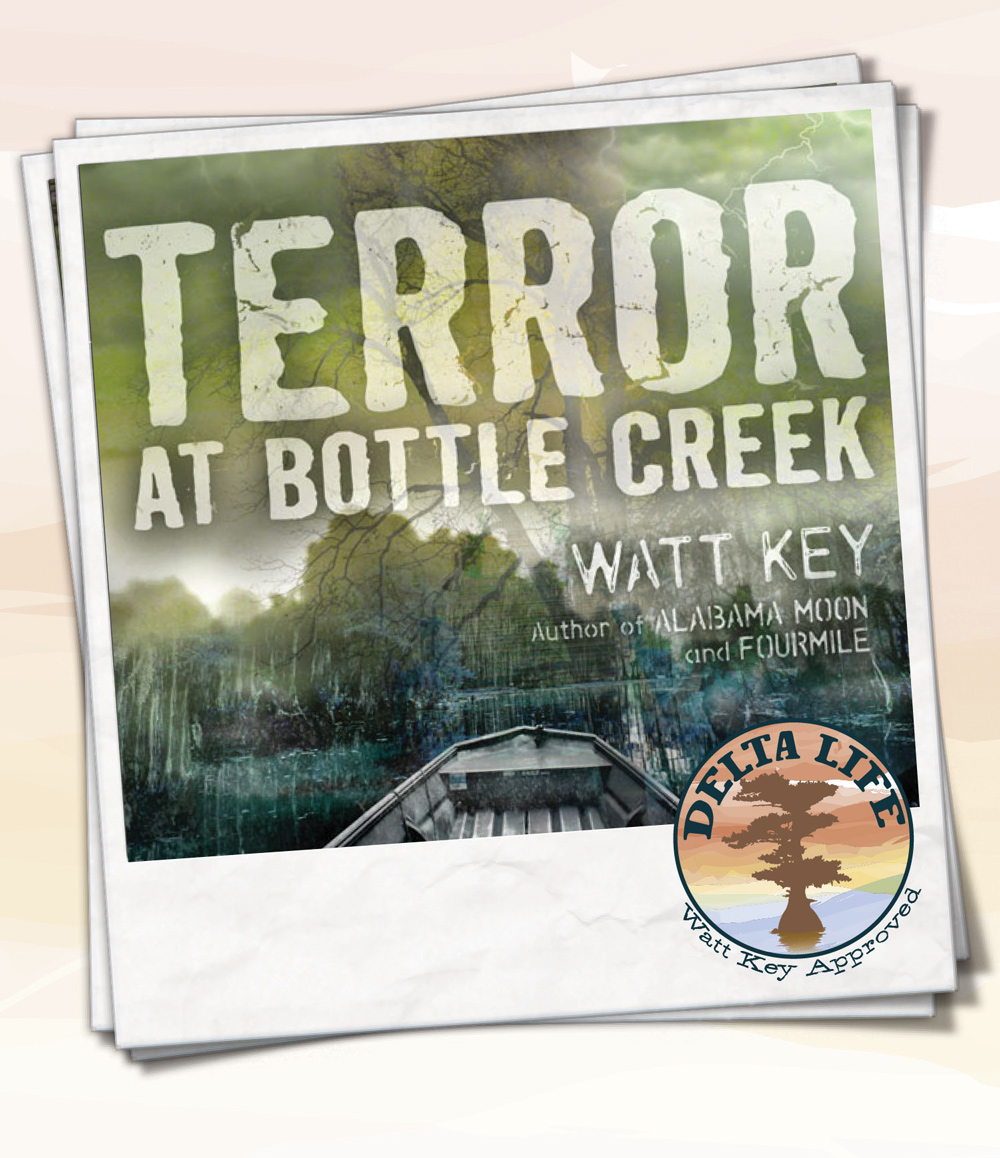 Hurricanes
While hurricanes are nothing new to any of us down in [South Alabama], there is an aspect of them that still fascinates me. North of us is the Mobile-Tensaw Delta, a two hundred-fifty-thousand acre swamp, second in size only to the Mississippi River Delta. It is filled with deer, wild hogs, alligators, snakes, bears and countless other smaller animals like squirrels, raccoons, opossums, and nutria. During hurricanes the storm surge from Mobile Bay backs as much as ten feet of water over it. Where do all of the animals go?
Terror at Bottle Creek is the story of a young boy who must come from beneath his father's shadow and take charge of his life if he is to survive a horrifying battle against nature. And even, perhaps, in order to become a man.
Read about the real Bottle Creek here!