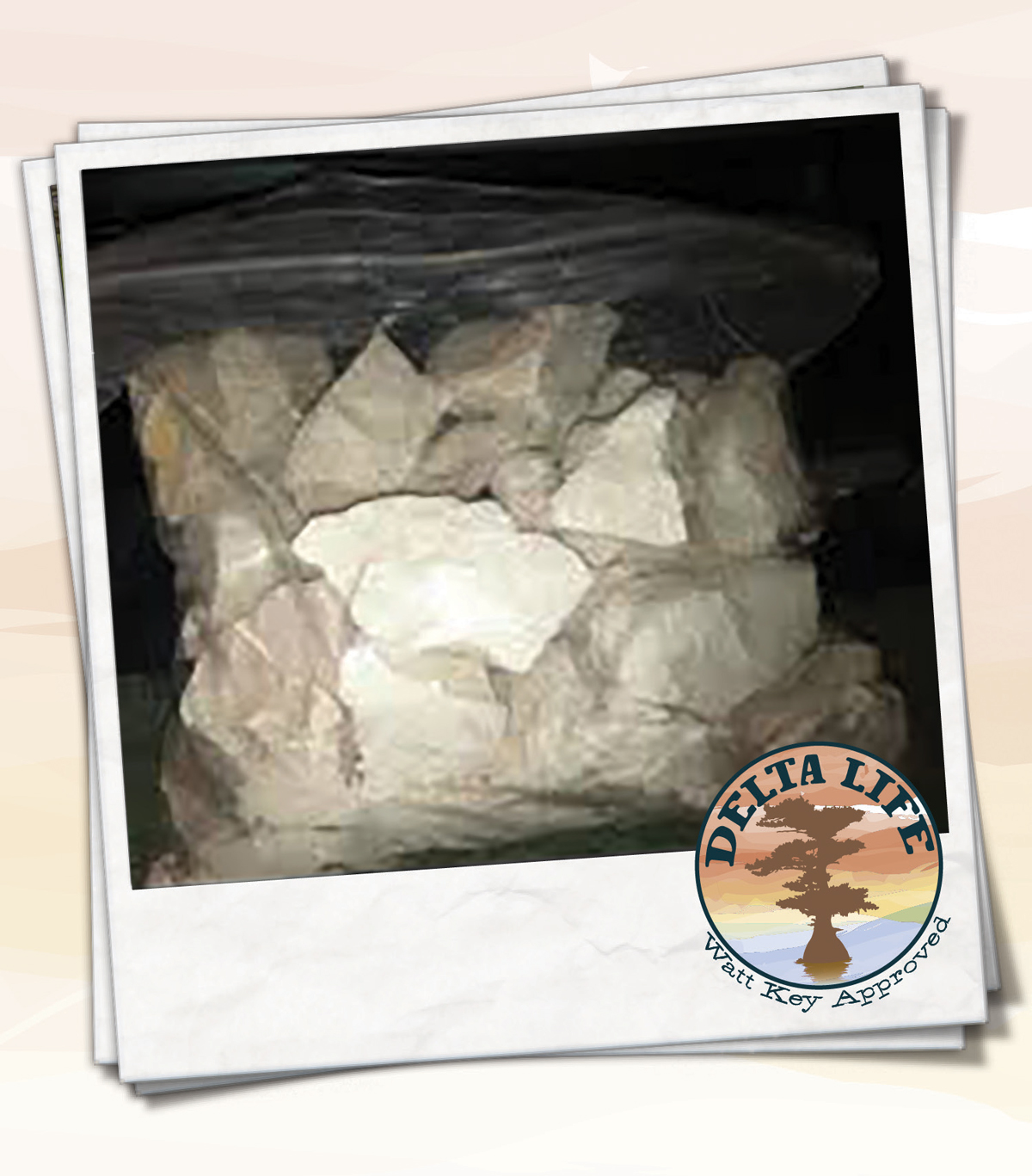 Anybody ever eaten dirt? What you have here is premium dirt, packaged to eat. Dirt aficionados call it "White Clay", and it is supposedly the premium edible dirt.
I don't remember where I first heard about dirt eaters, but it was a number of years ago when I saw a documentary on it. I was especially interested in it not only because it was so bizarre, but also because, according to this documentary, most dirt eaters reside in the black belt of Alabama.
I began asking around about dirt eaters and I soon discovered that my good college buddy in Georgia knew all about them. Not only do they have dirt eaters too, but some of the best white clay is extracted from the banks of the Chattahoochee River, not far from his house. He said he's watched people digging it out and eating it for as long as he can remember.
Not long after that I was driving to spend the weekend at a friend's hunting camp. I got off on the interstate in Georgiana, Alabama (childhood home of Hank Williams Sr.) and pulled over to fuel up at a rundown-looking gas station. This was one of those places that hardly has any inventory left and looks like they might close for good as soon you leave. Well, to my surprise, I found a box on the counter with several bags of white clay for sale. They were $3.00 each. The label was black and white and looked like it had been printed with an inkjet printer. It simply said:
$3.00
Georgia White Clay
Bagged in Columbus, GA
Of course, I had to get some. When I was back in my truck I took out a piece, bit off a chunk, crunched it up, savored it, and swallowed. It's definitely the best dirt I've ever eaten, but I didn't like it. It tastes like dirt. Like a smooth, chalky, muddy, creamy dirt.
Finding the white clay for sale rekindled my interest in the subject and I did some more research. Apparently there are also dirt eaters in other southern states like Mississippi. And these people don't eat it because they are hungry, but because their bodies crave the mineral content of it. It is primarily pregnant black women that have the cravings, but whites have been known to eat it too.
So next time you're on a back road in rural Alabama, stop at an old gas station and see if they have some. Try it. You'll hate it.